With this therapy you can completely recreate yourself. All that matters is that you decide you want change within yourself, and you'll never look back. This can be a life changer!
If you're unhappy with low energy levels, poor sleep and feeling 'down' all the time; accepting that this is just the way things are (thinking it might be your age?).
Well, you can in fact fulfill your potential and return to a state of health – you just have to make the decision that you want to change things up.
You are unique, there is no one like you anywhere in the world. No one has your history; your experiences; and the way you perceive the world, because of what has happened to you.
No brother or sister can claim similarities even though from the same family. With us, you are treated with total respect and absolutely no judgement, ever! Because you ARE unique. No one has or can stand in your shoes, so they have no right to judge you or tell you 'just pull yourself together mate'.
By tapping into your neurology, it enables retraining to take place at all levels; providing you with different choices and options that you didn't know were possible. Working together, it is you who are the 'pilot' and not the passenger; to make the changes you are ready to make.
Susan only helps you get there, to do life 'easier'. She helps you make the changes you want to bring about, mentally, physically, and emotionally.
You determine what's needed… not the practitioner! It is easier and much quicker than you would expect.
Benefits to YOU?
Anxiety and phobias
Energy and vitality restored
Sleep patterns improved
Fears, bad habits or beliefs getting in the way
Think more clearly and calmly
Anger, aggression, or shyness resolved
Family relationships no longer overwhelm you
See the way forward
Peace of mind and harmony within
Weight management finally becomes achievable
Grief no longer drags you down
Note: Susan is also an Institute Trained Biochemic Therapist, so any mineral deficiencies are always considered.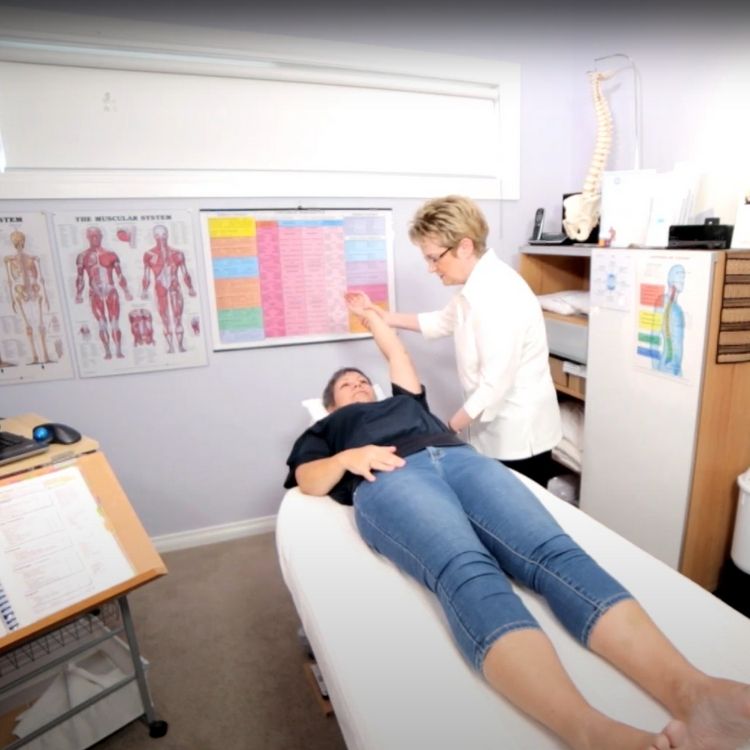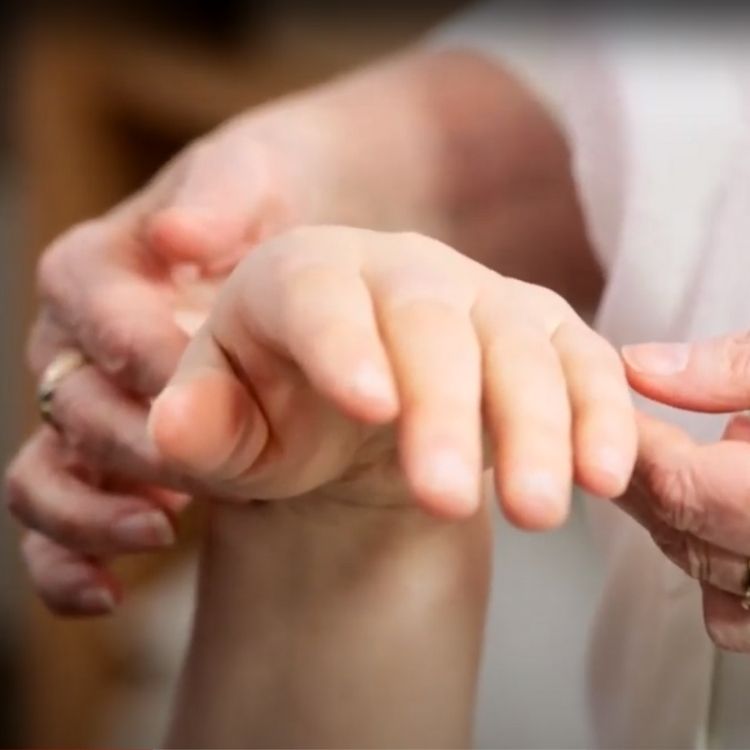 What is Neuro-Training Kinesiology (NTK)?
No matter who you are or what you do, you will benefit from Neuro-Training.
We use the changes of muscle response (Kinesiology) as a way of 'listening' to what your subconscious is saying. This ability to use your own muscles as a feedback tool is an observable fact of the nervous system, providing the ability to show how and when changes occur. This feedback allows us to get to the CAUSE behind all the symptoms you are experiencing. There is no 'guess-work' in NTK because of the accuracy of your own muscle responses.
Committing yourself to the desire for change is your key to success and you will continue to get results long after the treatments.
"Finally…!" I hear you say, "It's up to me, it's what I want" – and yes this works for children and babies too!
The Importance of Working in Context
One of the major characteristics of Neuro-Training is that it works more effectively when aligned with the person's own set of values. A 'group of values' is known as a 'context' and finding your correct context, directly relates to your actions or responses. These responses can be limiting your ability to achieve your goals or desires.
Working within a relevant context will therefore provide more meaning and effectiveness to any session creating new options and better outcomes.
What Stress Does to You
Stress creates an enormous number of problems and symptoms (allergies, headaches, poor nutrition, etc) and unfortunately everyone faces relentless stresses that challenge us daily. We learn to compensate very quickly which can easily become an ongoing habit. We begin to engage in distress reactions over anything; and the day can become a battle for survival. This stops us from learning; makes it difficult to concentrate; think clearly; remember; or to coordinate simple tasks. (Post-Traumatic Stress is one example of an ongoing defence pattern against trauma). Kinesiology verifies this and the NT processes can change this.
Let's Also Consider Our Heritage
Have you ever said or thought, "Oh, it's hereditary (therefore it's out of my control!)." All of us have genetically weaker areas in our make-up that we inherit from our ancestors. These areas may appear to be of no impact on our everyday living UNTIL we arrive at a state lacking in energy. We can 'get away with it' for a while, but eventually they manifest. Think about this, once identified, those so called 'inherited weaknesses' can be effectively balanced, the way your body wants to have it done. Neuro-Training can diffuse those inherited traits that no longer have a useful purpose for you in today's situations. Check out 'epigenetics' on the web, which totally supports this information.
Service Information
All consultations are conducted in a professional and non-judgemental manner respecting client's confidentiality. Three to four treatments are recommended to obtain a full understanding of your stress responses and make significant progress on your issues. If more sessions are needed (depending on how much you want to change) they can be spaced further apart. Like servicing your car, you can decide to visit on a regular monthly or bi-monthly visit to keep your mind and body in tune.
Initial Consultation for Kinesiology
Can be up to 1.5hrs – $150
We take a medical history, noting any past emotional trauma you are ready to include
Then we explore your issues and concerns and the changes you want to make
You will remain fully clothed and comfortable lying on a massage table (seated or standing if needed)
Neuro-Training is a tactile (touch) therapy
Children must be accompanied by a parent or approved guardian
Further Sessions
May be between 1 to 1.5hrs – $100
We are complex beings and while 1-2 sessions will begin to make the changes you want and desire, more sessions are beneficial. Things can change in ways you wouldn't have thought possible before and most people want to keep healthy changes occurring as their life gets better and better.
Get better – fast (it's cheaper and healthier than relying on drugs and their side-effects) and often more fun
Family patterns you don't want
Get in contact with true self again
You can choose to make regular appointments for a while or whenever you feel the need
Session Times
Tuesday to Thursday afternoons with last appointment starting no later than 5.30pm.
Saturday mornings when available (10-11am start time)
Treatment Times
Tuesday to Thursday 2pm through to last appointment starting at 6pm
Client Journeys

Calm and Sleep
Just wanted to let you know I am feeling amazing again after seeing you! Balanced, calm and centred. Sleeping well. As always, thank you for what you do, eternally grateful to have you in my world.

My thinking is clearer
Before, I couldn't bear to work past 5pm I was so stressed.

Now I'm able to stay at work longer and achieve so much more.

My thinking is clearer, I'm more efficient and productive.

SW

Coping better with Family Relationships
Having a family member being demanding and rude was really getting me down and it felt like a hopeless situation.

After a discussion with Susan she suggested Neuro -Training with Kinesiology .

I am pleased to say that after only one session I am coping far better and have much more confidence in handling the situation.

Belinda

Obsessive Compulsive Disorder
You do remarkable things and I wish more people would see the benefit of it. I cannot believe it...

I was always aware I was checking things, but it was just part of the day! I know it has only been a couple of days but even just now I am out and I thought 'where are my keys?'… Oh that's right they are in my pocket.

Normally I'd be in a panic until I find them, or I would have to put my hand in my pocket to feel them, then five minutes later, feel them again to make sure they somehow had not fallen out! Remarkable!

I never realised the impact it used to have.. it has been nice to be able to leave the house and know yes I did turn this off and yes the door is locked.
Thank you so much.

AG

My fear of flying has disappeared
I have seen Brilliant Living Solutions about 4 times with Neuro-Training which has completely transformed my life.

I had a huge fear of flying (having panic attacks) and this (therapy) has made that all disappear. I found myself being uptight and anxious in day to day duties but this has all resolved. No anxiety or extra stress.

Best thing I ever did! They are both wonderful and caring people too.

Dani

Amazing Anxiety Results
I thought I'd let you know how I'm going – I am doing really well I am amazed in the way I'm feeling. I feel calm, more relaxed, less stressed and don't get overwhelmed by little things like mess.

The big change was yesterday I asked my Dad if he felt like he processed things differently since having his stroke - he had a normal conversation with me and there was no awkwardness!

I would have never even imagined to ask him a question like that before Wed. I want to thank you for helping me and I am excited for my next appointment.
Thank you.

Sally

Life changing Anxiety Results
I have been amazed seeing the life changing difference kinesiology with neuro-training can make for someone with anxiety. The process is gentle in that it does not require any recount of personal history, which can be distressing.

The results were felt after only one session with the long-term all consuming anxiety which affected every aspect of life, gone. Without the anxiety, and without medication, good sleep and a healthy appetite have returned.

They expect that this release from the grip of anxiety should be permanent. I would recommend to anyone suffering from anxiety to visit Brilliant Living Solutions for help. You will know quickly if the treatment is working, and the process is not invasive, please give it a try.

A massive weight has lifted
Since I saw you on Thursday, I feel a massive weight has lifted; my constant battle with beating the clock has subsided/gone!

I cannot believe it.

"Thank you" does not and will not ever extend far enough.

My grief has become healing
1. I have just got home from my weekend with family saying farewell to my Grandma.
Thank you so much for what you did for me on Wednesday, I was able to approach the weekend feeling calm and grounded. I encouraged my family to share their memories of Grandma and I shared mine with normal degree of emotion. It feels so good to feel at peace with her passing. Thank you once again for being such an integral part of my healing experience, forever grateful.

2. Just wanted to let you know I am feeling amazing again after seeing you!
Balanced, calm and centered. Sleeping well.

As always, thank you for what you do, eternally grateful to have you in my world.

Sam

Astounding Anxiety Results
I knew that I could trust you and came along to my appointment with an open mind and was prepared for change; I needed change.

Little did I know or like to admit I needed some help. I left my first appointment still somewhat uncertain that such a non-invasive treatment session could solve a problem that consumed me every day.

To this day I am astounded by the results and continue to look forward to my appointments with you. I leave your clinic feeling like a new/rejuvenated person. You have made such a positive impact in my life and it is recognised not just within myself but by others close to me.

Never did I think I could find someone that I would feel comfortable to converse with and come to for help. Your gentle nature, genuine interest and your want to help is rare.

You have a true gift. Thank you for everything.

Alana

Fear of Heights Aced
I have been meaning to touch base with you seeing as I faced a height challenge last week and aced it. I did the tree climb in the parklands and did all the challenges with ease. I felt so accomplished and empowered after I finished, it was such a great feeling!

I feel so calm and centred
I just wanted to share with you how amazing I feel.

I feel so calm and centered but also awake and driven to make changes and achieve things.

And this is after the first session!

Energy and Creativity Restored
There probably is some work to be done with regards my sleep!

I would say it's better than its been however!

Over all, I have been really good, I've had more energy and have seen my creative side coming out which is nice as I've always seen myself as not very creative.

Cassie